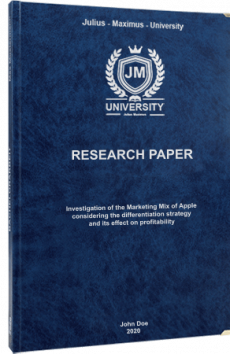 Definition & Meaning
A research paper in academic writing is an assignment with a basis on the author's extensive research on a particular topic. In the scientific field, a research paper is a piece of writing a scientist creates to share their original research on a topic. You can also use it to review the research others have done on a topic.
When creating a research paper, the overarching objective is to analyse an area of knowledge for the most valuable information. Once you satisfactorily achieve this, you then put forth a compelling argument on the subject matter.
To write an exceptional research paper, you need at least three to 48 hours, depending on its length. A satisfactory research paper in academic writing requires a thorough exploration of the subject matter and the analysis and interpretation of your findings. You should craft a research strategy to get high quality material and spend anywhere between eight to 72 hours executing it.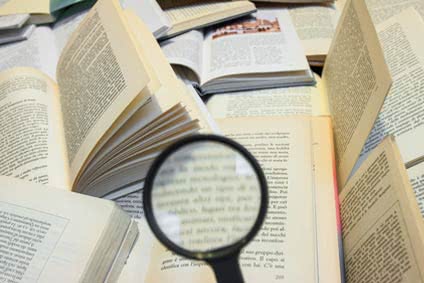 When you get assigend to write a research paper, it is not easy to decide on a topic you want to deal with in the next few months. The research topic is the basis for your research paper and therefore crucial.
Before you start writing your research paper, you have to think about the topic. It is important that you find a research topic that you are interested in. Thereby it will be a lot easier for you to write something that is really worthwhile reading.
There are a couple of possibilities to find a topic for your research paper:
Brainstorming
Inspiration from your teachers
Literature research
You can use previous research topics as an inpiration or review the assignments you have already completed and select the ones you received good grades in.
Keep in mind that your research topic should be narrow and focused enough to be interesting, yet broad enough to find adequate information.
Of course it is your aim to write a good research paper so the most important points you should check are:
Does the topic provide useful information for you and others?
Is the topic innovative? Has it been used for research papers before?
Is the research question researchable within the given time frame?
Would you like to know more about finding the perfect research topic for your research paper? This article will help you to find a suitable research topic. This way: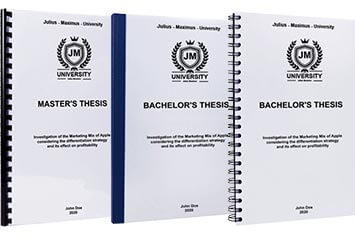 The first page of every research paper and other academic paper is the cover page. The format depends on the style that, you as the author, choose. Typically it contains the name of the author, the name of the professor, the name of the student's educational establishment, and the due date of the paper.
Let´s take a look at the essentials of a cover page for your research paper.
A cover page requires:
A running head
The title of your academic paper
The name of your university
The name of the author or authors
It is possible that your professor will ask you to add extra information.
You would like to know more about the cover page for your research paper? These tips will help you to create the best kind of cover page for your research paper. This way: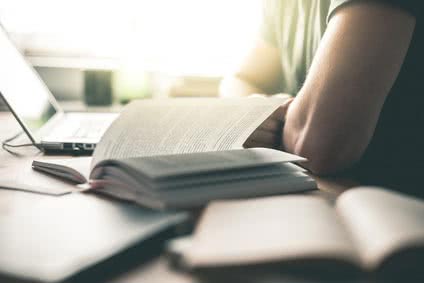 There are different referencing & citation styles. While you are writing your research paper, one of the citation systems you can choose is the APA citation. It is an author-year-system which ensures that the sources in your research paper can be tracked easily.
These are the components of the APA style: (Author´s surname, publication year, page number)
Examples of how to quote in APA citation style:
In the text: […] this is one of many reasons, why sports as well as a healthy diet are essential (cf. Schmidt, 2018, 3).
In the reference section: Whitney, E., & Rolfes, S. (2011). Understanding nutrition (12th ed.). Australia: Wadsworth Cengage Learning.
Please note:
Different faculties and departments might have another referencing & citation style (e.g. MLA,
Harvard
, etc.). So make sure you check with your supervisor, if it is allowed to use the APA citation style.
If you need further information about APA citation for your research paper, this article will give you more advice. This way: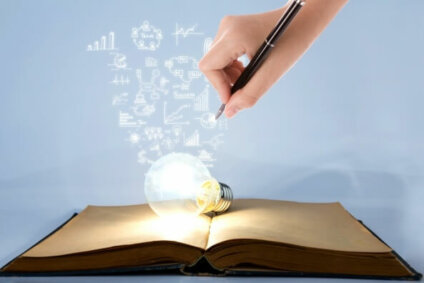 When you have to write a research paper, the research paper abstract is an essential part of it. It's basically a summary of your entire study. Most students tempt to write it before doing their research. It's a better idea to finsish your paper before you write the abstract, so you know what results your research includes.
When it's finally time to write your research paper abstract, there are five steps to follow:
Work out the Target Word Count
Create a Rough Draft of the Abstract
Write the Abstract
Somebody Should Read it Out Loud to You
Confirm That There are no Mistakes
You would like to know more details about writing a research paper abstract? Just read the following article!