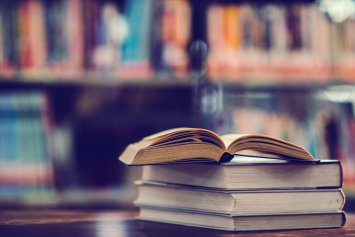 Definition: Dissertation Topics
The dissertation topic is essentially the subject of the dissertation. However, if you think seriously about which topic you want to write, you will find that the dissertation often contains several overlapping topics; for instance, historical work can discuss certain events together with broader cultural origins. So we can say that the topic of the dissertation is best viewed not as a separate topic, but rather as a practical summary that can cover and combine several different themes.
Choosing a dissertation topic can be difficult, but there are ways to simplify the task. This article is intended to help you decide which topic is right for you. The final decision is of course entirely up to you; in this article, however, you will find some tips and tricks to help you select potential dissertation topics.
Finding a Dissertation Topic
There are several steps you can try in case you are to choose one of the possible dissertation topics. These include:
• Research
Possibly you could put together a mini-project to assist you to choose. You can try out a small part of academic writing to better understand which dissertation topics are relevant to your interests and resources.
• Determination of the Required Resources
Your dissertation will not end well if you miss important research material. Ensure that you have adequate material on your topic (also in the library and on the Internet) before you make a final decision on the topic of your dissertation. This will help you to write your final paper more efficiently.
• Brainstorming
An important part of the creation of dissertation topics is making short notes. Get a piece of paper and write down ideas; the more concepts you put on a sheet of paper, the more dissertation topics you can choose.
• Relevance Trees
This method creates topics based on a comprehensive concept. Each of these topics forms an independent branch that can lead to sub-sectors. You can analyze these subsectors and combine them to create new dissertation topics. Your project manager or teaching assistant can help you choose the final topic from the selected topics in case you are unable to narrow your selection to one topic.
 Good Dissertation Topics
When choosing a dissertation topic, it is important to consider whether it ends or not. If the dissertation topics are too specific or too narrow, you may not have enough content to write to complete the entire dissertation. This will most likely result in you either extending out a small portion of useless content or diverting from the topic to something inappropriate.
Simultaneously, dissertation topics that are too wide should be avoided so that they can be adequately considered in the dissertation. Ideal topics for the dissertation are those that find the correct balance: on one hand, narrow enough to fit easily; then again, with enough effects and factors to withstand the breakdown and the detailed discussion of the components.
TIP: Always use transition words to properly connect the sentences and paragraphs in your thesis or essay.
Academic Writing
The final topic of the dissertation is important for any piece of academic writing. When it comes to academic writing, structure and form result from the main topic. Therefore, if you miss a topic or have not decided what your theme should be, your piece has no form and is not recognized in the academic communities.
Although there are many samples of successful dissertations that lack accurate, easily generalized topics, they differ from scientific ones. Therefore, you should not imitate their approaches to the dissertation topics.
Dissertation Topics Examples
Here are examples of potential dissertation topics in various disciplines.
Dissertation printing & binding
You are already done writing your dissertation and need a high quality printing & binding service? Then you are right to choose BachelorPrint! Check out our 24-hour online printing service. For more information click the button below:
In a Nutshell
When choosing dissertation topics, the following basic rules must be observed:
• Choose a theme that interests you
• Ensure you have enough resources
• Make sure your topic is wide enough to support a dissertation, but not too broad to be bulky
• Ensure that you understand the topic sufficiently to structure your dissertation coherently
• Use the methods for finding dissertation topics which include brainstorming, Research, Determination of the required resources, and relevance trees
Find more helpful information here: