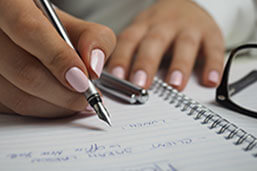 Native writers would most likely already understand when to utilize the passive voice. To others, it can be difficult to ascertain when to use it specifically. However, you may considerably enhance your use of the style by studying and carefully putting into practice several fundamental principles. This article offers clarifications on when to use this style in academic writing and when to avoid it. A well-judged use of passive voice can significantly improve your academic writing.
Definition: Passive voice
The passive voice is employed to express interest in the object or person experiencing an activity instead of the performer. When the object of an active sentence is placed as the subject, and when the past participle is used on a transitive verb right after some form of the verb "to be" then the statement is passive.
The formula of passive voice:
Subject + Form of "to be" + Transitive verb in past participle + prepositional phrase (optional)
The passive voice may be employed, when the performer is not clarified or there is no interest in mentioning them.
Passive Voice: When to use & when to avoid using it
In contrast to the active voice, which consists of the subject performing the action indicated by the verb, the passive voice reports the subject as the person or thing that is being acted upon by the verb.
Do you ever use active voice?
The majority of writing consists of an active voice. By using the active voice, you may prevent wordy phrases and maintain your message clear to readers. Sometimes in academic research, using the passive style excessively may make your statements difficult to understand.
What situations call for passive voice?
When the performer is unidentified, or when you wish to leave room for interpretation, you employ it. Additionally, it may be used to emphasize the person or thing that was acted upon.
Using passive voice in academic writing
Even in academic writing, the style can occasionally be used purposefully. To lessen the subject's prominence in their statements, writers may deliberately shift the subject elsewhere in the sentence, thus establishing an impartial tone.
When to avoid using the passive
Every time you have the decision to make, go with the alternate. If it avoids stating who performed something, it is inappropriate.
When to use the passive
Depending on what you are trying to say, you may use passive voice if you really want to bring more attention to the actor.