Copy Shops Near Me
Thesis Printing & Binding for your City
Printing Near Me for your City
How much time did you spend on your final thesis or dissertation? Months? Or even years? It is one of the most important events in your academic life. Your thesis can open up doors for you in the future or help you to obtain the career you've only dreamed about. You've put in the hard work, researching and writing. Now, just a little bit more work is required to ensure that you have not only the perfect binding, but also perfect dissertation printing.
It's not every day that you write a thesis, so feel free to go all out. If you'd like the classiest leather binding, with personal embossing from the best copy shop, go for it. Your thesis deserves the highest-quality printing and binding to reflect your hard work. Lucky for you, copy shops are here to help.
Copy Shops Vs Home Printing
You have 2 options when it comes to thesis printing and binding. Print and bind it at home, or hand it over to one of the many copy shops to do the hard work. Printing at home will use up your ink and if you need multiple copies, you can expect to be standing over your printer for hours. You may end up with a smudged thesis, an unpleasant binding, and three hours until the deadline, with no copy shops in sight!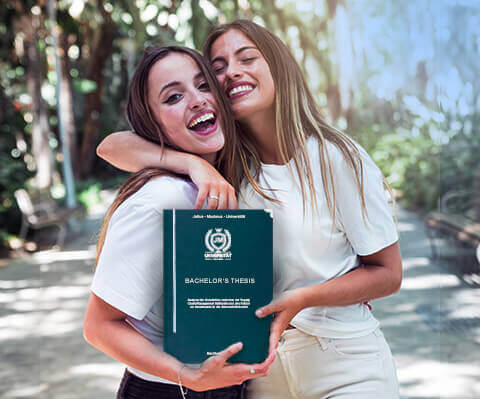 Forget about that last minute stress and find a copy shop to do the hard work for you. Don't waste time sitting in your car, frantically searching for a copy shop near me. You've already spent months, or even years working on your thesis, so you deserve a break. Clear printing and a professional thesis binding from one of the expert copy shops will ensure that your thesis stands out.
Your professor and employers will be impressed before they are able to read a single word. You'll be able to sit back and allow the printing experts at the copy shops to turn your thesis into a presentable academic masterpiece.
Find the print shop for your city
Let the experts take care of your thesis!
Finding the Best Copy Shops
The very first step is deciding whether you want to print with one of the online copy shops, or one of the copy shops in town. Once that is decided, you can begin a broad search and compile a list of copy shops. It may seem time consuming, but you don't want to cut corners now. You've written your thesis and made it this far, so it's important that you choose a copy shop that is guaranteed to do your thesis justice.

Next, you begin a broad search for copy shops. Start by googling something along the lines of 'copy shop near me', or 'online copy shop', depending on what you're looking for. First, you should look at reviews. Copy shops with bad reviews don't need to be looked into any further and can be scratched off your list. Settle for nothing less than 5 stars. You've put months, or even years of work into your thesis, so it deserves top-quality printing and binding.
Once you have your list of highly reviewed copy shops, you can begin the process of narrowing it down. Start to think about the finer details, like which thesis binding you would like, how many copies you need and whether you'd like any add-ons such as corner protectors or special embossing.

With your requirements in mind, you can start to scratch some copy shops from your list. First of all, you should look for copy shops with a wide range of offers. You shouldn't be forced into settling with an ugly binding, because there's no others within your price range. If your copy shop has a wide range, with the option to include add-ons, you'll be able to have your thesis or dissertation binding presented exactly how you've envisioned, without throwing your budget out the window.

Secondly, take a look at the type of paper the copy shops use. You should have the option to use thicker paper for double-sided printing. Most copy shops use 80 g/m2 paper as their default paper for all printing. However, it's thin, brittle and is definitely not suitable for double-sided printing. 100 g/m2 paper is much sturdier and in fact, it is used by default at BachelorPrint, with no extra costs. Any copy shops that don't use 100 g/m2 paper can be forgotten.

Lastly, your chosen copy shop should be more than happy to offer you some consultation. All of the design decisions and printing requirements from your university can be overwhelming, so the printing experts at the copy shops should willingly answer any questions you may have. For online copy shops, they should have an abundance of information on their website, but don't be afraid to send an email if you have any further queries. Follow the above process and you'll have your printed and bound thesis in your hands before you know it.
Why Choose an Online Copy Shop?
Have you just finished writing your thesis and you're frantically googling 'copy shop near me' in an attempt to get your thesis printing and binding completed before the deadline? Or maybe you've been driving all around town trying to find copy shops that are open on Saturday? Make the switch to online copy shops and you can say goodbye to these scenarios.
Perhaps you're thinking, "there's a copy shop near me, just around the corner, how much more convenient can it get?" Online copy shops such as BachelorPrint are open 24/7. You can place your order from the comfort of your home, whenever you feel like it. Plus, with BachelorPrint, express shipping is free, and you'll receive an estimated delivery date as well as status updates via email when your thesis moves into each production phase in the copy shop.
The BachelorPrint Online Shop
Say goodbye to formatting errors with online copy shops. With BachelorPrint's look inside function, you are able to take one last look at your thesis and submit it for printing only when you're completely satisfied. You can leaf through each page, as though your thesis were already printed and bound, right in front of you.
Additionally, you will receive a live preview of every modification that is made to your thesis, via the 3D online configurator. You can't decide between the leather binding and the thermal binding? Or maybe you're not sure how university logo embossing would look with corner protectors? You can add them to your paper binding before viewing them from every angle in the 3D online configurator. Don't like how it looks? Simply delete them and try something else. Every add-on can be viewed with the 3D online configurator.
If you're printing multiple copies of your academic work, with online copy shops, you're able to choose which thesis or dissertation binding you'd like for each copy. You don't want classy leather binding for copies of your dissertation that will go into storage. Save costs by picking and choosing your bindings and add-ons. Convinced? Now you can delete 'copy shop near me' from your google history, because you'll never need it again.
Find the print shop for your city
Let the experts take care of your thesis!